2013 MAX GRADUATION TRIP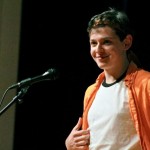 Join us as we cross the country–destination Massachusetts, where our grandson, Max, will graduate from Needham High School.
Day 1, Thursday, May 16 Home to Winnemucca, NV
See our album HERE.
Day 2, Friday, May17 Winnemucca, NV to Salt Lake City, UT
See our album HERE.
Day 3, Saturday, May 18 Salt Lake City, UT
See our album HERE
Day 4, Sunday, May 19 Salt Lake City, UT to Grand Junction CO
See our album HERE
Day 5, Monday, May 20 Grand Junction, CO to Denver, CO
See our album HERE
Day 6, Tuesday, May 21 Denver, CO
See our album HERE
Day 7, Wednesday, May 22 Denver, CO to Salina, KS
See our album HERE
Day 8, Thursday, May 23 Salina, KS to Kansas City, MO
See our album  HERE
Day 9, Friday, May 24 Kansas City, MO to Fulton, MO
See our album HERE
Day 10, Saturday, May 25 Fulton, MO
See our album HERE
Day 11, Sunday, May 26 Fulton, MO to St. Louis, MO
See our album HERE

Day 12, Monday, May 27, Memorial DAY St. Louis, MO
See our album HERE
Day 13, Tuesday, May 28 St. Louis, MO to Lexington, KY
See our album HERE
Day 14, Wednesday, May 29 Lexington and Frankfort, KY
See our album HERE
Day 15, Thursday, May 30 Lexington, KY to Beckley, WV
See our album HERE
Day 16, Friday, May 31 Beckley, WV to Richmond, VA
See our album HERE
Day 17, Saturday, June 1 Richmond, VA
See our album HERE
Day 18, Sunday, June 2 Richmond, VA to Philadelphia, PA
See our album HERE
Day 19, Monday, June 3 Philadelphia, PA
See our album HERE
Day 20, Tuesday, June 4, Philadelphia, PA
See our album HERE
Day 21, Wednesday, June 5, Philadelphia, PA to Baltimore, MD
See our album HERE
Day 22, Thursday, June 6, Baltimore, MD and Fulton, MD
See our album HERE
Day 23, Friday, June 7, Baltimore, MD
See our album HERE
Day 24, Saturday, June 8, Baltimore, MD to Cedar Knolls, NJ
See our album HERE
Day 25, Sunday, June 9, Cedar Knolls, NJ  to Cambridge, MA
See our album HERE